Register Now For The 39th Annual Old Mill Run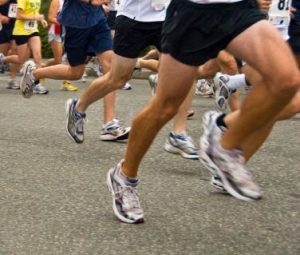 Outdoors - running

View Photos
The Old Mill Run in Columbia, California began 41 years ago. However, due to a couple of years where the run failed to happen, the event this April 21st 2018 is called the 39th Annual "Old Mill Run".
Co-Founder Chris Bateman and current Coordinator Dave Urquhart, were Thursday's KVML "Newsmakers of the Day".
Chris Bateman helped begin the Old Mill Run because, "I was a little bit out out of shape and here was a sport where all I had to do was sweat. I called Roger Scott, who was the Director of the County Recreation Department, and we discussed a 10K run in Columbia. He agreed and we had a turnout of 263 runners at that first run in 1978. Running was the national trend back then and the event was pretty wild for the first several years. It has mellowed out over the years. However, the one thing that hasn't changed is that the starting line and finish line remains on Main Street in Columbia".
Today, the Old Mill Run features a 10K Run, a 2-Mile Walk, a Kids Mini-Mill and a Kids Mill – all to benefit the Tuolumne County Community Christmas Eve Dinner at the Mother Lode Fairgrounds in Sonora, as well as the WINGS Fund through the Sonora Area Foundation. The WINGS Fund assists families caring for sick or injured children.
The entry fee is only $15 for both adult and children racers.
Pre-register now at www.itsyourrace.com. The registration includes a tee-shirt that depicts the original t-shirt that had a picture of the Sawmill at Sawmill Flat.
On-site registration begins 7 am and a t-shirt will be ordered for you.
The event schedule: Kids Mini-Mill 8:30 am, Kids Mill 8:45 am, 10K Run and 2-Mile Walk both begin 9:00 am.
For more information contact Urquhart at durquhart@bofg.org or call 209-768-3251.
The "Newsmaker of the Day" is heard every weekday morning at 6:45, 7:45 and 8:45 on AM 1450 and FM 102.7 KVML.