Notices Will Go To CCWD Customers About Planned Rate Hike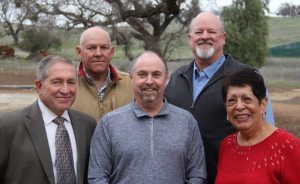 Calaveras County Water District

View Photos
San Andreas, CA — The Calaveras County Water District took a step towards increasing its water and sewer rates to ensure capital improvement projects can be carried out.
The plan also calls for implementing a drought surcharge to offset the loss of revenue when mandatory cutbacks are ordered by the state during a drought. You can find an earlier detailed story about the planned changes, spread out over the next five years, by clicking here.
Yesterday the CCWD board of directors voted to send written notifications of the proposed changes to the 13,000 water customers and 5,000 sewer customers. The notices are required under Proposition 218, which was passed in 1996 and ensures public agencies notify customers before charging new fees or rates. A public hearing and vote is scheduled for May 23 at the CCWD meeting that will begin at 1pm. The open to the public meeting will be at the district's headquarters at 120 Toma Court in San Andreas.