Progress Made Restoring Lake Don Pedro CSD Water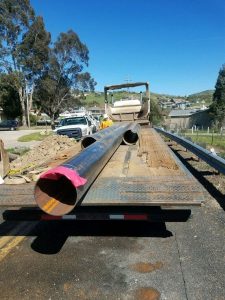 Lake Don Pedro Community Services District Repairs

View Photos
Don Pedro, CA — The Lake Don Pedro Community Services District reports that water pressure has been restored to most customers, and remaining repairs in the Golfito/Garza areas should be completed tonight.
The first round of bacteriological testing was completed yesterday, and the second round is scheduled for today. By mid-day tomorrow, the district is hoping to lift the "do not drink" order for the majority of the customers impacted. In the meantime, those who lost water service last week should continue to refrain from drinking it, even if the pressure has been restored.
This past Thursday the flooding washed out roads, which in turn, took out some of the district's water main infrastructure, impacting as many as 250 customers.