Tuolumne County Losing Its Veterans Service Officer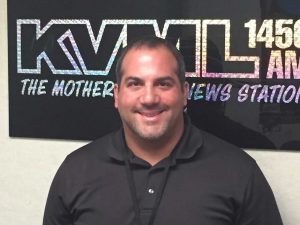 Mark Orlando

View Photos
Sonora, CA — The Tuolumne County Board of Supervisors voted to begin an official search to fill the role of the soon to be departing Mark Orlando.
Orlando was hired in May of 2017 following the retirement of Eric Larson. Orlando, a 1997 Calaveras High School graduate, had spent 12 years as a commissioned US Coast Guard Officer.
Orlando was initially hired by Tuolumne County to work 20 hours per week, but it was later bumped up to 25 hours after the departure of an office assistant. District Five Supervisor Karl Rodefer praised Orlando's work over the past two years, stating he has done "an exceptional job," but said Orlando simply indicated a need to find a full time position. Rodefer stated his desire is for the board to eventually make the Veterans Service Officer job full-time, but it is not in the financial cards for fiscal year 2018-19. The supervisors will begin advertising the position later this week with hopes of having it filled by late June. Orlando will continue in the role through April 11.
The tasks of the Veterans Service Officer include helping the process of administering aid to local veterans, investigating related claims and performing any other veteran related services requested by the board.