Peaceful Journey: The Ronald M Hamilton Parkinson's Foundation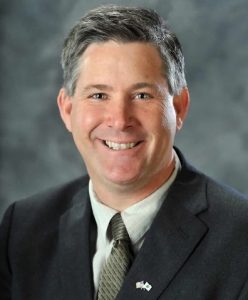 Ron Hamilton

View Photos
The Sonora Area Foundation is establishing a new Fund called "PEACEFUL JOURNEY: The Ronald M Hamilton Parkinson's Foundation".
Local resident and Gold Rush Charters School Principal, Ron Hamilton, was Thursday's KVML "Newsmaker of the Day".
The Foundation will be set up for the people and residents of Tuolumne County who are fighting Parkinson's Disease. They will be able to apply for funds if they need help buying a walker or a scooter or if they need help with a hotel room for out of town appointments and/or other needs.
At no time will the Ron Hamilton family have any access to any of the funds as it is all for the community. All the funds donated and raised will support the great people of this community that are fighting this disease.
According to Hamilton, "It is my way to give back to those I love so much."
A dinner on Saturday March 31st called "Hold on the Hope" will give all the funds raised that night to the new Foundation. All the money will stay in this community.
The dinner, held at the Sonora Moose Lodge from 4 PM – 7 PM, consists of barbecued chicken, artichoke pasta, green salad, rolls & dessert. There will be live music and gift drawings.
You can get $10.00 tickets for the dinner by calling Haley Gragg at 209-352-6382.
For those unable to make the dinner, tax deductible donations can made out to the Sonora Area Foundation and mailed to:
Peaceful Journey
P.O. Box 175
Tuolumne, Ca. 95379
Hamilton, who has stage two of the four stages of Parkinson's said, "Thank you for the support, love and guidance. We are excited about our new adventure and you all had a part of making it happen. My family will not have access to any of the funds. This is the new mile in my walk with God, my family and you as we all walk on 'My Journey'. My hope as we move towards April, National Parkinson's Month, is to reach out and support Parkinson's patients and make this community more aware of the disease and the needs that 300 Tuolumne County residents have.
Again, Thank you for the support and encouragement. I did not want Parkinson's but I am blessed to have it as it has brought me closer to my family, friends and made me a better servant for this community and God."
The "Newsmkaer of the Day" is heard every weekday morning at 6:45, 7:45 and 8:45 on AM 1450 and FM 102.7 KVML.