Payne Case Lawyer Files Motion For A New Trial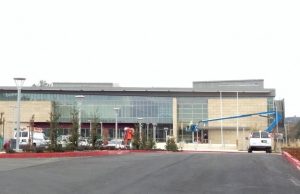 Calaveras County Superior Courthouse

View Photos
San Andreas, CA — As the sentencing date approaches for a local man convicted of causing grievous, life-altering injuries to two women in an alcohol-related collision on Lake Tulloch, his attorney has requested a new trial.
Calaveras County Superior Court officials confirm that on Monday Kenneth Foley filed a motion seeking a new trial for his client Dean Payne of Copperopolis. As reported here, on Jan. 29 a jury found Payne guilty as charged of several related felonies with enhanced charges. The offenses relate to a horrific crash two summers ago involving his boat and an inner-tube the two victims were riding on while it was in tow by another watercraft.
According to the court documents, Foley maintains cause for a new trial under Penal Code 1181 (5), which specifically includes a jury receiving insufficient or incorrect instructions as a qualifying condition.
When contacted by Clarke Broadcasting, Foley and Calaveras County Deputy District Attorney Brad Jones both demurred from commenting publicly, because the case is still pending. It is anticipated that Judge Susan Harlan, who is presiding over the case, will rule on Foley's motion at the sentencing hearing, which is now scheduled for March 26.
Should the judge deny cause for a new trial, Foley would still have the ability to make an appeal to a higher court. Due to the severity of the charge enhancements, Payne is facing a possible maximum 13-year sentence of which his mandatory sentence under state law could potentially come to just over 11 years in state prison.