State Revenues Down In February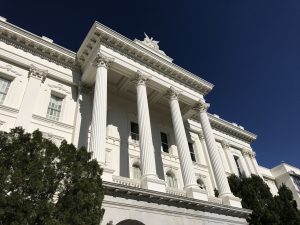 California State Capitol Building

View Photos
Sacramento, CA — The State of California collected $6.5-billion in revenue last month, but it was 8.7-percent below what was projected when the 2017-18 budget was passed.
While disappointing news for state leaders, for the fiscal year to date, revenues are still 6-percent higher than the initial budget projections. The big three sources of state revenue have all come in higher than anticipated for the year, personal income tax, retail tax and corporation tax.
Personal income tax receipts were the main culprit of the decline last month, as receipts of $2.9-billion were 14.4-percent below expectations. State Controller Betty Yee notes there were higher than expected tax refunds filed. She adds that the February revenues are still 10.6-percent higher than a year ago, despite missing expectations.