Update: High Speed Rail Cost Hike And Opening Delay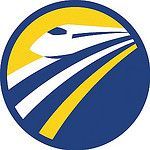 CA High-speed Rail Authority logo

View Photos
Update at 4:15 p.m.: The California High-Speed Rail Authority's new business plan for 2018 shows a 20 percent jump in the cost of the state's bullet train from San Francisco to Los Angeles.
The total expense is now slated to cost $77 billion and the opening date has been pushed back four years to 2033. The new figures were announced by the new chief executive Brian Kelly, who has promised more public transparency around the project plagued by delays and rising costs, which include a $3 billion hike on a segment currently under construction in the Central Valley.
"The Draft 2018 Business Plan presents a strategy to implement the nation's first truly high-speed rail system in the face of challenges that projects around the world of similar magnitude and complexity have faced and successfully overcome," said Authority CEO Brian Kelly. "The plan reflects our commitment to apply lessons learned and make organizational improvements necessary to deliver this project to initiate high-speed rail service between the Silicon Valley and the Central Valley as soon as possible, while completing environmental work and making important investments in Southern California," Kelly indicated.
The last plan put the estimated cost at $64 billion, with a train running between the two major cities by 2029. Click here, to view the entire business plan.
Original post at 9:50 a.m.: Sonora, CA — A new business plan for California's bullet train project will be released later today, and the CEO is promising more transparency moving forward.
The last update a couple of years ago stated the project would cost around $64-billion and be completed by 2029, connecting San Francisco and Los Angeles. New CEO Brian Kelly stepped into the leadership role this past February, and indicated there could be a bumpier path ahead. Recently there was a $3-billion cost increase on a segment currently under construction in the Central Valley.
There are also lingering questions about long-term funding. Voters approved $10-billion in bonds in 2008, and $2.5-billion in federal stimulus money has been spent.