Sonora Area Foundation Donates To Community Causes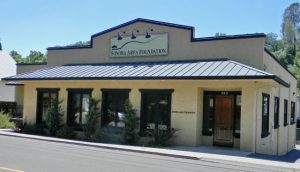 Sonora Area Foundation Office

View Photos
Several notable grants were approved at a recent Sonora Area Foundation Board of Directors meeting.
Foundation Executive Director Darrell Slocum reports that $65,000 is going to Catholic Charities for a mental health program for residents 55 and over, $25,000 to the Grace Fund which provides "funding of last resort" for those in need, $13,625 to the Tuolumne County Schools Office for its STEM Tops program and $5,000 to Lighthouse Ministries for community meals.
In addition, an $8,000 grant was recently awarded to the Seventh Day Adventist Church for support of the Discover Life Hope Clinic. It is a free clinic that provides health, dental and vision care free of charge.
There have also been some new charitable funds recently established, according to Slocum. They include the Call To Inspire Fund (Captain Encouragement anti-bullying programs for schools), a STEM Education Fund (supporting science, technology, engineering and math programs), Discover Life Hope Clinic Fund (free health clinic), Friends of the Animal Community Fund (supporting FOAC activities and programs) and Everybody's Able Fund (supporting WATCH and Special Olympics).
Anyone can donate any amount to those funds, and they can be anonymous if you so choose. The Sonora Area Foundation can be reached at 209-533-2596.