Storm Flood Prevention Tools Ready For Calaveras Residents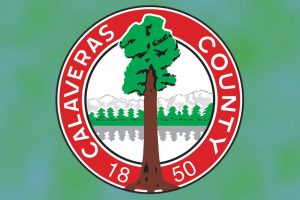 Calaveras County Seal

View Photos
San Andreas, CA — As the Mother Lode begins to feel the impacts of the biggest storm so far this season, Calaveras County officials have readied stocks of sand bags and filler.
Both are available to residents at six spots across the county. Officials say materials are available under the honor system — so no IDs will be checked.
However there are a few stipulations: folks must BYOS (bring your own shovels); please take no more than ten bags per residence; use the sand for flood control measures only (so would-be horseshoe pit and sandbox fillers, take note).
The following locations are open to the public 24/7:
— Valley Springs Fitness Center parking lot on Highway 26
— Outside/adjacent to Dr. Duhamel Family Dentistry, 313 Vista Del Lago Drive, Valley Springs
— San Andreas Road Yard, 891 Mountain Ranch Road
Materials are also available at the following county yards from 7 a.m. until 3:30 p.m. (they are locked outside these hours and generally the materials are within the secured area):
— Glencoe Road Yard, 16151 Highway 26
— Arnold Road Yard, 1191 Line Baugh Road (by the fence clearly marked "For the Public")
— Jenny Lind Road Yard, 11558 Milton Road, Valley Springs (there may be some supplies available outside the perimeter)
As reported here, the Tuolumne County OES has provided a list of several places where residents can pick up sand — but must bring their own bags and shovels.