Health Lit Now Continues Its Growth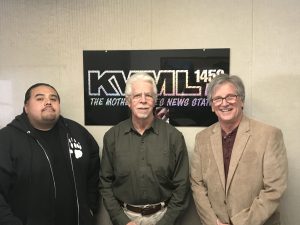 Carlos Geisdorff, Barry Hillman and Dr. Todd Stolp

View Photos
Sonora, CA — Health Lit Now, a non-profit which launched out of the Tuolumne County Innovation Lab, is presenting healthcare literacy programs to between 2,000 -2,500 students in Tuolumne and Calaveras Counties.
It has a direct tie to local economic development, as many students learn about career opportunities in a variety of healthcare related fields via its "Exploratorium of Healthcare Careers." This weekend's Mother Lode Views will feature the group's President Barry Hillman, Vice President Dr. Todd Stolp, and Carlos Geisdorff, who is the Me-Wuk Language Program Manager for the Tuolumne Band of Me-Wuk Indians, one of the agency partners. They will explain how the non-profit originated, the programs it operates, and why health literacy is important for a community.
To learn more about HealthLitNow, click here.