TUD Chair Balen Elected MCWRA President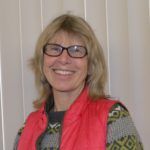 Barbara Balen MCWRA President 2018 and TUD Chair

View Photos
Sonora, CA — A Mother Lode leader involved for years at the heart of local and regional water resource issues has won a two-year term heading up one of the state's key water rights groups.
Tuolumne Utilities District (TUD) Director and 2018 Board Chair Barbara Balen is the newly elected President of the Mountain Counties Water Resources Association (MCWRA) Board of Directors. The organization's stated mission is to unite agencies, groups and individuals whose interests include protecting and enhancing Mountain County water resources throughout the foreseeable future. Balen, a Forest Service retiree who has served on the TUD board since 2003, taking a four-year break before running and reclaiming her seat in the last election, has been affiliated for nearly that amount of time with "Mountain Counties," as she says the entity is affectionately called. In related news, Tuolumne County Supervisor Randy Hanvelt is newly appointed to the MCWRA Governance Committee.
In an interview with Clarke Broadcasting, Balen proudly shares that Mountain Counties was actually established in Tuolumne County in the 1950s for the purpose of protecting county of origin water rights. Other counties involved at the onset were Alpine, Amador, Calaveras El Dorado, Mariposa, Mono, Nevada, Placer and Yuba, who together hold most of the state's source waters. As she points out, the group's unity remains important towards reserving and maintaining local rights to file and claim water, especially in times of need. In 1979, the association reorganized and focused on water rights protection as Counties of Origin. Today, she says, "[The group members] are a combination of districts and agencies and we have built capacity to partner with folks north and south to figure out how to use our resources for best and highest use in the entire state."
The organization is overlaid by the Sierra Nevada Conservancy, founded in 2005 to help further protect the mountain counties. Both entities are recognized by the state's Department of Water Resources. The Conservancy serves as a MCWRA grant administrator for competitive funding available from state water bonds reserved for the Sierra that provide assistance towards regional disadvantaged communities, water quality issues and water rights.
Water Resource Solutions Not One Size Fits All
Asked what she sees as among the biggest water-related issues, Balen pulls no punches. Matter-of-factly, she states, "[It is] when lawmakers –- let's say for water conservation because of the drought –- just sort of assume that everyone uses water the same way like one size fits all…we are not an urban environment." She points to Governor Jerry Brown's order for conservation that instructs residents across the state to limit outdoor use of treated water by refraining from car washing, sidewalk hosing and other practices that are more the norm of Sacramento and Southern California neighborhoods.
"That does not work here and that has not escaped the Mountain Counties," Balen emphasizes. "We have animals…livestock, gardens and orchards. We grow our own food so 55 gallons a day does not work. We like living up here, we like using our water a certain way and we live in a watershed." Noting that mountain counties do not have the votes that more densely populated regions do, she references sister cities in recently fire-ravaged area in Santa Barbara, Ventura and Santa Rosa, indicating that they can get a whole lot further through outreach and pulling together on mutual concerns such as fire protection issues.
She speaks with appreciation towards the TUD systems historic, energy-efficient canals and local residents who are taking more interest in the district system and local watershed health. Lamenting the sometimes necessary rate increases she adds that the board this year is focusing on researching other revenue-raising avenues that range from more grant funding sources to monetizing wastewater treatment operations and the associated end products.