Police Arrest Man For Beating, Robbery By Force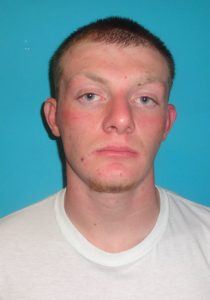 Cole Cranstoun Sonora PD Booking Photo

View Photos
Sonora CA – A week after allegedly beating, terrorizing and robbing a victim along railroad tracks near downtown Sonora a Twain Harte man has been hauled to jail and charged with multiple related felonies.
Sonora Police say they located 20-year-old Cole John Andrew Cranstoun yesterday while he was at the Tuolumne County Courthouse on unrelated matters, taking him into custody without incident.
Late last week the victim, a Sonora resident, told police he was threatened and assaulted by Cranstoun on Jan. 17 after a third party enticed him from his walk to a makeshift camp near the railroad tracks between Old Wards Ferry and Hospital roads. There, Cranstoun reportedly emerged and began striking the victim's head and face, forcing him to the ground while demanding money. Police say that Cranstoun also searched the victim's pockets and made a death threat.
Cranstoun now faces felony charges of attempted robbery, dissuading a witness by threat or force and threatening a crime with intent to terrorize as well as misdemeanor battery. His bail was set at $40,000.