Sex Offender Arrested For Masturbating At Public Library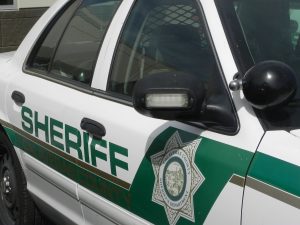 Calaveras County Sheriff

View Photos
San Andreas, CA — A local man with a prior sexual offense record is now sitting in the Calaveras County jail following his no-bail arrest for disturbing behavior outside the Calaveras County Library San Andreas branch.
According to Calaveras County Sheriff's spokesperson Sgt. Rachelle Whiting, a deputy responded to the library branch after phone reports of a male subject, who appeared to be masturbating in the building's courtyard.
Upon arrival, the deputy contacted and detained 45-year-old John Logg of San Andreas. Sgt. Whiting adds that the deputy was familiar with Logg from previous contacts, knew that he is required to register per 290PC as a sex registrant and that he is also on parole through the California Department of Corrections and Rehabilitation (CDCR). Several witnesses additionally identified him as the subject who was seen outside masturbating. Logg now faces charges of indecent exposure with a prior record and was placed on a parole hold.