MTHCD Board Still Deciding Between Dignity And Going Solo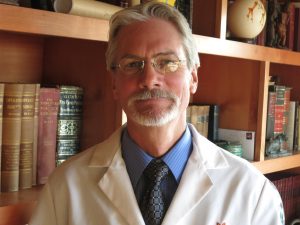 Dr. Randy Smart Mark Twain Health Care District Executive Director

View Photos
San Andreas, CA — A local healthcare district is spending the first few weeks of the new year actively weighing whether to sign a management agreement with Dignity Health or manage Mark Twain Medical Center independently.
Mark Twain Healthcare District (MTHCD) Executive Director Dr. Randy Smart confirmed today that a special meeting called for this Friday of the district board is being held largely to conduct a closed session during which it will discuss the negotiations and term sheets associated with the proposal from Dignity Health now on the table.
As reported here, last month the board moved to fund a fair market valuation (FMV), which authorized the district's attorneys to sign a contract with Dallas-based Value Management Group for that purpose. Smart says they are still awaiting it as it will help inform their decision. The district also released its lease planning documents for public perusal, viewable here.
"We still regard the option of operating the Mark Twain Medical Center independently as a viable consideration," Smart maintains. As the board explored its options over the past months, a large contingent of medical center staff and physicians signed petitions indicating that they would prefer that the district continue its business relationship with Dignity over considering a proposal in the works by Adventist Health. Since then, some have also publicly weighed in with concerns at meetings as to the uncertainty and risks associated with the district becoming an independent operator.
Smart adds that if everything lines up, the district board will at its Jan. 24 meeting be considering the resolutions to lease the hospital to Dignity Health and call for a ballot election, actions that will need to be decided by a simple board majority of three votes. If this happens, officials have already determined that the decision would be in time for a related measure to be included on the June 5 voter ballot, where a simple majority will ultimately determine whether residents support the board's move.
Friday's session and the board's regular meeting will both take place on the Mark Twain Medical Center campus, specifically in hospital classrooms, beginning at 7:30 a.m.