2018 Ovations Performing Arts Series Begins Sunday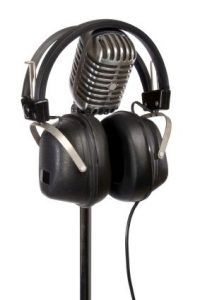 Microphone

View Photos
The Calaveras Arts Council is celebrating over 30 years of presenting the Ovations Performing Arts Series, with this year's series starting on Sunday.
Kathy Mazzaferro, the Executive Director for the Calaveras County Arts Council, was Thursday's KVML "Newsmaker of the Day".
The entire Ovations Performing Arts Series takes place at the Dr. Elliot A. Smart Performance Arts Center, which is also the Bret Harte High School Theater, in Angels Camp.
Here is the 2018 lineup:
ALTOS BRASS on January 14, 2018, 3pm – 5pm
The echo of trumpets, the warmth of French horn, the bell-like trombone, and the throb of the tuba will fill the Bret Harte Theatre with a program that includes classic Sousa marches and The Monteregian Hills by Morley Calvert as well as modern pieces like the Magnificent Seven and brassy riffs on the Beatles' When I'm Sixty Four.
The Altos Brass was founded in 2010 when a group of professional and semi-professional musicians decided it would be rewarding and fun to get together on a weekly basis to play all the brass quintet music they could lay their hands on. They have piles of music, new and old, and they never tire of exploring music together. They have performed at special events and concerts from San Francisco to Morgan Hill, and they are thrilled to make the trip to Angels Camp in Calaveras to perform. Members are Rick Leder and David Adams, trumpets; Cathleen Torres, French horn; John Monroe, trombone; and John Taylor, tuba
ST. GABRIEL'S CELESTIAL BRASS BAND on February 11, 2018, 3pm – 5pm
Romp and stomp with St. Gabriel's Celestial Brass Band and get in the mood for Mardi Gras with traditional Preservation Hall Jazz (Dixieland!), high energy brass marching band music, Cajun/Country & Zydeco, and traditional Gospel. This is a show that will make you want to stand on your seat and cheer.
Founded in 1990 by band leader/drummer Tom Wiggins, Saint Gabriel's Celestial Brass Band has evolved into one of the most well respected New Orleans musical bands in the world. They have toured Europe extensively at many of the major Jazz & Blues festivals.
JUNI FISHER on March 11 2018, 3pm – 5pm
Juni Fisher is an Entertainer with a capital E, and top-notch talent to boot. She keeps you laughing and listening as she weaves commentary seamlessly from song to song, telling tales and singing in a strong, true alto backed with crisp and punchy guitar playing. Tunes flow in a straight up folk style; other times they tickle into a bit of swing, or slide and sag with bluesy riffs.
A native Californian, Fisher is perfectly positioned to tell the stories of the West. Born in California's San Joaquin Valley, she spent her early years training horses and working on cow-calf operations. Now she is among the nation's top Western music performers, touring the country full time and delighting audiences with her original songs, storytelling, and guitar playing.
​
MARIO FLORES LATIN JAZZ BAND on Sunday, April 8, 2018, 3pm – 5pm
This exciting Latin Jazz group led by conguero Mario Flores performs Jazz, pop and original arrangements as well as Afro-Cuban classics presented in the best of the "tropo-bopo" style.
The group delivers rhythmically vibrant soundscapes in the tradition of Tito Puente, Cal Tjader, Chano Pozo, Mongo Santamaria and Willie Bobo. Casual listeners and Latin jazz afficionados alike agree that the Mario Flores Latin Jazz Band is pure entertainment.
Tickets are $25 Adult and $10 Youth (under 18). Order tickets online at http://www.calaverasarts.org/ to choose your seats until 10 AM the day of the show or by phone at 209- 754-1774 until 6 PM the Thursday before each show, or at the box office after 2 PM on the day of the show. No phone orders can be processed after 6 PM the Thursday before the show.
The "Newsmaker of the Day" is heard every weekday morning at 6:45, 7:45 and 8:45 on AM 1450 and FM 102.7 KVML.