Remembering Sonora's Renowned Painter Jack Cassinetto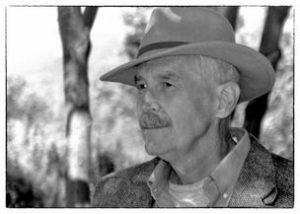 California artist Jack Cassinetto

View Photos
Sonora, CA – The Mother Lode has lost prolific California painter and native Sonoran Jack Cassinetto, who suddenly passed away in his sleep early Thursday.
An oil painter all his adult life, Cassinetto's work earned national acclaim and coverage by art publications such as American Art Review and Southwest Art. The 73-year-old was particularly known for his tonalist studio and plein air landscapes of mainly Northern California scenes, which he often finished with unique antique or personally handcrafted frames. Christopher Queen Galleries in Sonoma County and New Masters Gallery in Carmel along with Ventana/The Annex Galleries in downtown Sonora all represent his works and art sales.
In an interview with Clarke Broadcasting his wife and partner of 35 years Connie, a noteworthy art photographer, says her husband was her best friend and that Cassinetto's art was literally, his life. "Jack painted every day, seven days a week and created a tremendous inventory – you cannot even walk in his studio," she confides. Brightening at the thought that California art history books would remember her husband as one of the finest artists of his time and genre, she comments, "He will look back down [at us] and like that." To view a slideshow of a few works, click into the image box.
After Jack was diagnosed with cancer back in 2008, the couple spent several years dealing with treatments, related health issues and repercussions. While he gradually regained a somewhat even keel and was relatively healthy, she says they were both dealing with a bout of "the crud" going around and that he was feeling under the weather in the hours before his passing.
In tandem through much of his art career Cassinetto was a 30-year educator until retiring from that vocation in 1999. Through those years he held various positions teaching multiple subjects, including art and English; having earned a BA in Art and English from Sacramento State University in 1966 and an MA in Art at the University of Colorado in 1972. Connie shares that among his favorite teaching roles was working with Sonora's Ted Bird High alternative ed students.
Besides his wife, Cassinetto is survived by his son Paul and daughter-in-law Aileene. According to the family his memorial service is set for Thursday, Jan. 11, beginning at 1 p.m. at St. Patrick's Catholic Church (127 W. Jackson St.) in Sonora.