AAA: Gas Prices Peaking In California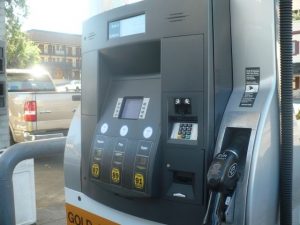 Stock Photo Gas pump

View Photos
Sonora, CA — California started 2018 with its highest average gas prices since 2014, but the cost is expected to fall over the coming weeks.
The average price for a gallon of regular unleaded is $3.10 in California, according to AAA, up 33-cents from January of 2017. Spokesperson Michael Blaskey comments, "AAA does expect that prices will fall in the next couple of weeks as travel demand decreases. We had a very busy holiday travel season, it was actually an incredibly busy travel year in 2017, so as travel demand does subside we should see prices fall as well."
Blaskey says California's gas prices are about 60 cents above the national average. He attributes it to higher gas taxes than other states, a strong economy creating demand and stricter environmental regulations.
The myMotherLode.com gas price section notes that regular unleaded is selling in Tuolumne County between $2.69 and $3.08.