CHP Releases New Year's MEP Stats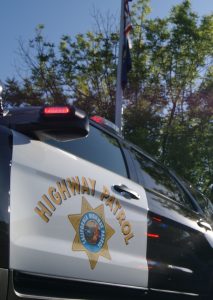 CHP patrol car

View Photos
Sonora, CA — The CHP 2017 New Year's Eve Maximum Enforcement Period stats show an increase in fatal accidents for the state while luckily there were none in the Mother Lode – but Calaveras County saw a disturbing trend for 2017.
Over the holiday weekend 23 people were killed in California crashes, which is up from 14 people in 2016. Statewide DUI arrests also saw a spike from 767 to 936 during this past weekend's MEP. Tuolumne County followed that trend as Sonora Unit CHP officers issued 135 citations and made five DUI arrests; in 2016 there were three.
In Calaveras County two individuals were arrested for driving under the influence and there were two collisions, one with minor injuries. However, those wrecks did not involve drugs or alcohol. Neither county registered a fatal accident during the MEP, but San Andreas CHP Officer Toby Butzler reports a jump in the fatal stats for the year, from eight in 2016 to 22 last year. He shares, "That number obviously concerns us greatly. There is no real common denominator in those fatal collisions other than unsafe driving basically." Butzler continues, "Eight of those drivers were intoxicated and four of the victims were passengers, six involved motorcycles…It's our job to prevent them and we don't quite know why that number was so much greater than 2016."
Additionally, Calaveras County officers wrote 41 speeding citations and 23 others for violations that included failure to use a seatbelt, expired registration and mechanical errors, according to Butzler.