Knife Landed Man Behind Bars During The Holidays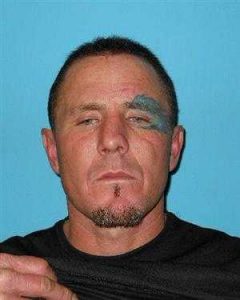 Brandon Fredrick Wilson

View Photos
Tuolumne, CA — A man wanted on burglary charges was spotted at a local casino over the holidays and deputies discovered a nearly nine inch knife on him.
Tuolumne County Sheriff's Deputies found 44-year-old Brandon Fredrick Wilson inside the Black Oak Casino near the cafe and restaurant. He was arrested without incident and revealed to the deputies that had a knife on him. A search produced a thin black sheath with a fixed blade knife. The weapon was hidden in his pants as Wilson had rolled the waistline over to conceal it. Sheriff's officials report the knife had about a 3.5 inch blade and a circular "quick pull handle." Its overall length was around 8.5 inches.
Wilson was booked into the county jail for concealing a dirk or dagger and his warrant for failing to appear in court on burglary and receiving stolen property. His bail was set at $10,000 for the concealed knife and $50,000 dollars for the active felony warrant.