A Minor Crash In Sonora Nets Big Results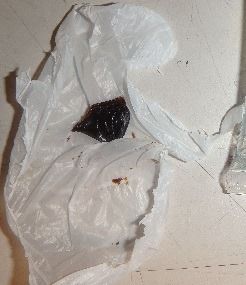 Heroin found on Ryan E. Morrison

View Photos
Sonora, CA – Sonora Police report a driver involved in a two-vehicle crash was drunk behind the wheel but that is not all they discovered once the man was hauled off to jail.
The wreck happened Saturday just after 1:30 p.m. on Mono Way near Sanguinetti Road. Officers responded to the collision involving a 2006 BMW sedan and another vehicle. The driver of the sedan, 24-year-old Ryan E. Morrison of Sonora, was determined to be under the influence of alcohol at the time of the crash. One person was injured in the accident resulting in Morrison being arrested for felony DUI.
Once at the Tuolumne County Jail, Morrison was given a thorough search, which turned up heroin and a prescription narcotic drug on him.
Morrison faces felony DUI charges and an additional felony charge of bringing a controlled substance into a jail.
Police have not identified the person injured in the crash or the extent of their injuries.