Update: Thanksgiving Holiday Weekend Forecast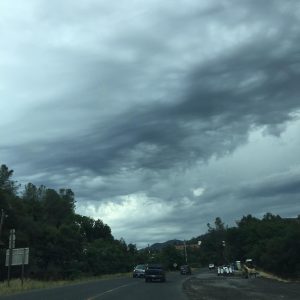 Clouds Visible From Highway 108 In Sonora

View Photos
Widespread rain is expected with a storm system as it moves across the region Sunday.
Rainfall totals from Sunday into Monday will range from one to two inches in the Mother Lode, and one to three inches in the Sierra Nevada.
Snow levels will initially start high with this event, but will rapidly drop to 5,000 to 6,000 feet by Monday morning.
According to the National Weather Service, a dusting of snow is likely from 5,000 to 6,000 feet. Total snow accumulations will range from half-a-foot to one foot above the 7,000 foot elevation.
Motorists traveling into the mountains Sunday night into early Monday should be prepared for winter weather conditions. Slick roads are possible at lower elevations from wet leaves and clogged drains.
Wind gusts up to fifty-five are forecast over the crest of the Sierra on Sunday.