McClintock Among 13 Republican No Votes On Tax Reform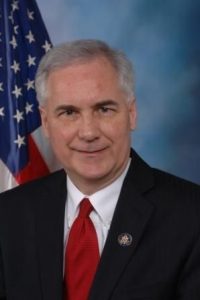 Tom McClintock

View Photos
Washington, DC — House Republicans passed a tax reform overhaul bill today in Washington, DC, but it failed to gain the support of the Mother Lode's Congressman.
The final vote was 227 to 205. All of the House Democrats voted in opposition, as well as 13 Republicans, including Tom McClintock of District Four.
He has released a statement reading, "I am convinced that the business side of this bill will produce dramatic growth for the national economy.  However, I believe the personal income tax side does significant harm, particularly to many families in high-cost, high-tax states like California.  This was entirely avoidable, if higher priority had been given to family tax relief than was given to tax simplification.  The current major deductions for such expenses as mortgage interest, state and local income taxes, medical and casualty expenses and student loan interest could all have been retained in the bill, while still providing a significant, across-the-board reduction in all tax rates, assuring that no taxpayer was left behind. Unfortunately, the amendment that I offered to do so failed, and despite many discussions, I have yet to receive assurances that the final bill will protect every taxpayer against tax increases."
The debate now moves to the Senate. Both the House and Senate tax reform plans have a similar general framework, with a corporate tax cut from 35-percent to 20-percent, and changes to individual tax brackets.