Armed, Intoxicated Man Faces Numerous Felonies Following Standoff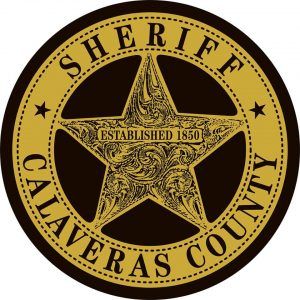 Calaveras County Sheriff's Office

View Photos
San Andreas, CA – An armed man escalated a domestic incident into nearly a suicide along with a full-blown fight as deputies used numerous means before subduing him.
Calaveras County sheriff's officials report it was just before 9:30 p.m. Friday when they responded to a residence on Cottontail Lane in Wallace, summoned by a reporting party who told dispatch that a male subject was intoxicated, armed with a knife, and possibly suicidal.
Deputies say they arrived to the sounds of an argument inside the home between a male and a female. Directed to a bathroom they saw the man cut the woman as she attempted to get him to put the knife down. After managing to safely remove her from the area, deputies reportedly spent an hour negotiating with the unidentified suspect, who was still armed and making suicidal statements.
After several deputies, assisted by Angels Camp Police Department, were not able to get the man to peacefully surrender, officers deployed a bean bag round, which struck him, although instead of producing the desired effect of a surrender, the subject began knifing himself in the upper body. Officers shot another bean bag round in an attempt to cease his actions with reported little effect.
Even after an officer-deployed Taser, the subject continued resisting and reportedly attempted to stab a Sheriff's corporal, which triggered a physical altercation during which, after applying some number of baton strikes, officers are able to wrest away the weapon and take the subject into custody. Once handcuffed, medical personnel were called in to immediately render first aid to the man, who was transported to an out-of-county trauma center for treatment for the self-inflicted stab wounds. Still hospitalized today, officials say the man is expected to survive. During victim and witness interviews deputies determined that the couple is from Oregon and were in town visiting family.
The Calaveras County Sheriff's Office is currently seeking charges through the District Attorney's Office against the man for charges of assault with a deadly weapon; inflicting corporal injury on spouse; resisting arrest; assault and assault with a deadly weapon on a peace officer.