DUI Head-On Crash Injures Four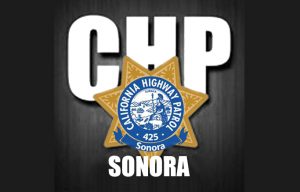 CHP Sonora

View Photos
Sonora, CA — Four people suffered minor to major injuries in an early Sunday morning head-on crash on Highway 108 near downtown Sonora.
The CHP reports that 36-year-old Roberto Martinez-Lira of Salinas was driving a 2004 Cadillac Escalade eastbound on Highway 108 and he drifted over the double yellow lines into a 2002 Toyota RAV 4 driven by 43-year-old Alonso Solis-Tolentino of Sonora.
Solis-Tolentino sustained major injuries and was transported to Memorial Medical
Center in Modesto. Martinez-Lira had minor injuries and was taken to Adventist Health Sonora. Two passengers in Martinez-Lira's SUV suffered minor to moderate injuries, 47-year-old Alejandro R. Bonilla and 18-year-old Bobby A. Nolasco, both of Colton, California.
The CHP reports that Martinez-Lira was later arrested for DUI.
The crash occurred around 4:10am on Sunday along Highway 108 just east of Washington Street.