Tuolumne County Hoping For PILT And Secure Rural Schools Funding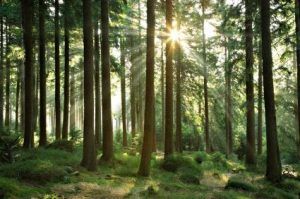 Forest

View Photos
Sonora, CA — With federal budget details being drafted in Washington, DC, the National Association of Counties (NACO) is making a push to include full funding for PILT and the Secure Rural Schools and Community Self Determination Act.
Tuolumne County Administrator Craig Pedro gave an update on the situation to the board of supervisors during Tuesday's meeting. Pedro noted that Tuolumne County received $2.3-million in PILT (Payment In Lieu Of Taxes) funding for the current fiscal year budget, and it is one of the largest discretionary revenue sources the county has at its disposal. Federal PILT subsidy funding is given to counties that have large areas owned by the federal government not subject to county taxation.
Pedro added, "This last year they didn't approve it (PILT) until May, and our fiscal year ended on June 30. It doesn't make your gut feel good when things like that wait, so that's why they (NACO) want to get this in, and get it in now."
The Secure Rural Schools and Community Self Determination Act funding was put in place years ago to help offset declining timber industry revenues collected by counties and schools, often stemming from increased federal regulations. For many years, local county and school leaders would make a trip to Washington, DC to lobby lawmakers for the funding.
Pedro stated, "By way of reminder, in the hey-day, we used to receive a million dollars each, county schools and roads. The last year we received Secure Rural Schools funding was in fiscal year 2015/16, and we received approximately half a million dollars each, schools and roads. It's diverted to a formula system now where we're only receiving about $204,000 per year, schools and roads."
Pedro added that putting the full federal funding back in place would be "huge," noting, "The way this (NACO document) is worded is to reauthorize Secure Rural Schools as a bridge funding mechanism until a more permanent, sustainable, solution is enacted with respect to funding off or our national forests."
Tuolumne County is planning to back NACO's efforts. More information should be learned about PILT and the Secure Rural Schools act in the months ahead.