Deadly Hwy 132 Crash Claims Another Life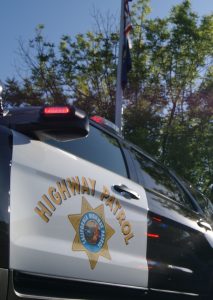 CHP patrol car

View Photos
Coulterville, CA – Sadly, the CHP reports a 5-year-old boy has passed away after last month's deadly crash on Highway 132 near Coulterville and that an autopsy report confirms that the driver, his mother, was drunk behind the wheel.
As reported here, the solo-rollover crash involving three family members happened around 6:15 p.m. on Oct. 17, west of Piney Creek Road. The CHP indicated that the driver, 28-year-old Sarah Cahoon of Coulterville, lost control of her van and hit an embankment, which caused it to flip over several times. She was pronounced dead at the scene due to the vehicle striking her after she was ejected from it. Her son, 5-year-old, Michael Boesen, was thrown nearly 50 feet. He sustained major injuries and was flown to UC Davis but unfortunately on Monday (Nov. 6), the hospital reported that the boy had succumbed to his injuries.
The CHP also released the results of Cahoon's autopsy toxicology reports, which confirmed that she had alcohol in her system and determined it was a factor in the collision.
Another family member that was a passenger in the van, 9-year-old daughter and sister, Jasmin Povio, suffered minor injuries as she was wearing a seatbelt at the time of the collision, according to the CHP.