November Brings More Road Work To Yosemite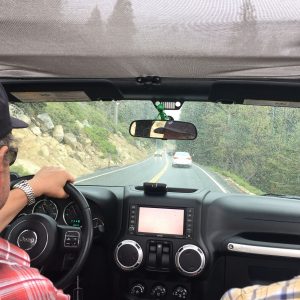 Travel

View Photos
Yosemite, CA — Yosemite National Park is implementing road and campground improvements this month that could have motorists stopping at more than just the sites.
Upgrades are underway along Northside Drive and the Camp 4 Campground within Yosemite Valley. Extensive work is being conducted on Northside Drive, which leads from Yosemite Village to Yosemite Falls and toward the park exits. It includes repaving, curbing, realigning specific sections and sewer and utility repairs. The work is in addition to work completed earlier in the year that comprised of a total redesign of the Yosemite Village Parking Area (formerly known as Camp 6), installation of a roundabout, and the repaving of the road from Stoneman Bridge to Yosemite Village. The total cost of the roadwork is around $14 million with the Federal Highways Administration, and the Recreational Fee Program footing that bill. The plans also encompass 1.7 acres of wetland restoration, which is covered by the 2014 Merced River Plan.
Related to the Camp 4 project, the parking lot is being expanded to 130 spots and 25 campsites are being added that accommodate six people bringing the total to 57. A new comfort station will be built that contains showers, which will be the first park campground providing those facilities for guests. Funding this nearly $2 million price tag is the Recreational Fee Program.
Park spokesperson Jamie Richards adds that the park, all roads within Yosemite Valley and Camp 4 remain open during the construction. She notes, "There are some lane closures with flaggers and up to a five minute delay. Other areas motorists could see a fifteen minute wait and traffic delays associated with the ongoing work. Most of the work around Camp 4 we expect to be finished by Thanksgiving while the road work will go through the spring of 2018."