Police Pull Over Marijuana Worker Paid With Pot, Confiscate 'Paycheck'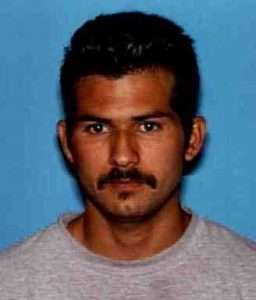 Rafael Iraheta AC Police Booking Photo

View Photos
Angels Camp, CA — Payment for services in the form of 17 large plastic garbage bags of marijuana weighing 156 pounds were seized from a driver working for an undisclosed Murphys grow as he pulled an enclosed trailer down the road.
According to Angels Camp Police Chief Todd Fordahl, the incident occurred during a recent traffic stop just before midnight after an enforcement stop on the truck, which was pulling a trailer that had a non-functioning license plate. When approaching the driver, the officer reportedly smelled a strong marijuana odor emanating from the trailer. After initially denying possessing any marijuana, the driver, 32-year-old Rafael Iraheta of Bakersfield, admitted to possessing what he claimed was medicinal marijuana. As he was interviewed he also admitted that he was employed on the Murphys grow site and received the pot in trade as payment for his work there.
The chief recounts that Iraheta was cited and released in the field on charges related to transportation and possession of marijuana for sales and the bags were logged into evidence at the Angels Camp Police Department. The chief further notes that in California, per Prop 47, possessing any amount of marijuana for sales or transporting any amount of it with limited exceptions are misdemeanor offenses and mostly handled by issuing a field citation.