No School In Calaveras Unified School District Due To Teacher Strike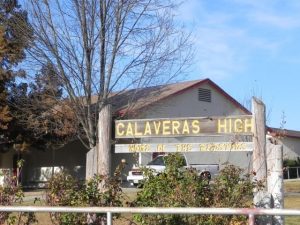 Calaveras High School

View Photos
San Andreas, CA — There will be no school today, and potentially again tomorrow, at schools in the Calaveras Unified School District. The latest statement written by CUSD Superintendent Mark Campbell is below:
"District officials and teacher leaders engaged in informal negotiations late into Wednesday night, yet were unable to reach a resolution to the contract negotiations.
CUSD Teachers, as communicated on Tuesday, plan to start their official strike on Thursday, October 19. The length of the strike has yet to be communicated.
Due to staffing conditions, resulting in projected shortages of teachers and support staff, that will be created by, and influenced by, the teachers strike, all CUSD schools will be closed Thursday and likely Friday.
If we can't provide the necessary staffing to create a safe and secure learning environment, we have no other choice but to close schools at this time. Do note, these are school days we may have to make up to meet the minimum requirement.
We will assess our status and capacity to resume normal operations on a daily basis and will provide ongoing updates, on the webpage as well as automated messages to all regarding our direction in the re-opening of schools.
We continue to be open to working towards a resolution to our contract negotiations."