SPD: Transient Couple Robbed And Assaulted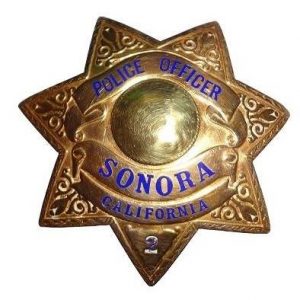 Sonora Police Department

View Photos
Sonora, CA — The Sonora Police is investigating the assault of a transient couple sleeping in a tent near the area of Stockton Road and Highway 108.
The PD reports that the female was pulled from the tent by unknown suspects and hit in the head with a hard object. The suspects then blocked off the door of the tent so that the male inside could not exit. They allegedly demanded money and stole several items of personal property from the couple. The suspects eventually fled the scene and the male exited and found the female lying on the ground with a head injury. The male victim was able to assist the female to Stockton Road where he flagged down two passing CHP officers. The female was transported by ambulance to Adventist Health Sonora, and the police department reports that the extent of her injuries is not immediately known.
The attack and robbery occurred around 4pm yesterday. The police department is requesting that anyone with potential information on the crime to call 209-532-8141.