Sheriff's Office Warns Residents About Vehicle Tampering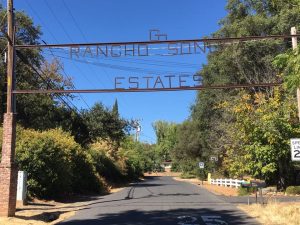 Ranch Sonora Estates

View Photos
Sonora, CA — Over the weekend the Tuolumne County Sheriff's Office received multiple reports of juveniles tampering with vehicles in the Rancho Sonora Estates.
The juveniles were reportedly in the areas of Eureka Drive, Curry Drive, Walnut Drive and Fallon Drive and were spotted hiding behind vehicles. Someone made entry into at least one vehicle, an unlocked pickup truck on Fallon Drive, but no property was taken. The sheriff's office reports that it appears the suspects were looking for money and items of value. The juveniles were reportedly chased off by a homeowner on Eureka Drive.
The sheriff's office reminds all residents to always lock car doors, completely close windows, keep valuables out of view, park in well-lit areas, and consider theft deterrents like security systems and steering wheel locks.