Calaveras Man Arrested For Murder In Yolo County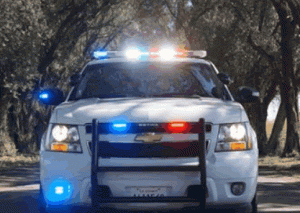 Yolo County Sheriff's Office Patrol Vehicle

View Photos
The Yolo County Sheriff's Office reports that a man from Calaveras County is behind bars for murder.
The alleged crime occurred this past week at a home in the 24000 block of County Road 95 in the Woodland area, west of Sacramento. The Yolo County Sheriff's Office reports that 33-year-old Heder Migoya of Calaveras County allegedly stabbed to death 41-year-old Dustin Dougherty of Yolo County. Dougherty was pronounced dead by arriving first responders after Migoya  had fled the scene. Migoya was later tracked down and taken into custody by Calaveras County sheriff's deputies. He was then transported to Yolo County where he faces a charge of murder. The Yolo County Sheriff's Office is not releasing any additional information at this time. It is unclear which community of Calaveras County Migoya resides. The motive for the assault is still under investigation.
The victim, Dougherty, was the Harvest Manager at the Say Hay Farms located in Esparto.  The company specializes in certified organic vegetables, fruits and eggs. The business announces that it plans to hold a public memorial for him this Sunday at the farm.