Marijuana Busts Continue Across Calaveras County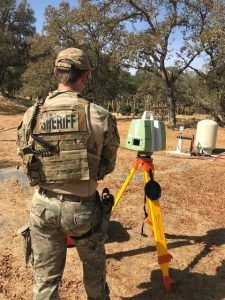 Calaveras County Pot Bust

View Photos
Copperopolis, CA — Three illegal marijuana gardens were busted over recent days, according to the Calaveras County Sheriff's Department.
Two of the gardens were located in separate locations along Chuckwagon Drive in Copperopolis. At the first site, 474 marijuana plants were eradicated and no suspects were located. At the second site four people were located and arrested, and 127 plants were eradicated. Three of the people arrested stated that they are from Minnesota, 24-year-old Albert Vue, 26-year-old Arge Vue and 33-year-old Peter Vue. The fourth person, 22-year-old Ryu Lee, is reportedly from the Redding area. The sheriff's office also located a handgun, with the serial number filed off, and a loaded high capacity ammunition magazine. They were arrested on charges related to illegal marijuana cultivation, criminal conspiracy and possession of an altered firearm.
Calaveras County Sheriff's Department officials also helped serve an abatement warrant at a marijuana cultivation site, assisting code compliance officers, in the 1000 block of Vineyard Terrace Court in Murphys. 334 plants were eradicated and no arrests were made.