A Forest Extravaganza For The Hearing Impaired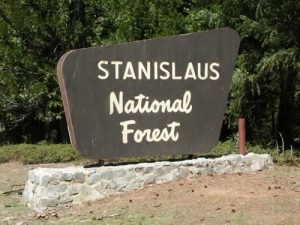 Stanislaus National Forest

View Photos
Sonora, CA – While it is an event catering to the hearing impaired, there will be fun for the whole family.
The Stanislaus National Forest is hosting its first Sign Language Extravaganza with activities planned for all participants, whether you are deaf, hearing impaired, or a hearing individual, according to forest officials. Visitors will be treated to a forest service presentation in spoken English as well as American Sign Language (ASL). Forest Service spokesperson Diana Fredlund details, "It's a free event. There is going to be some live music and songs translated into ASL. There's going to be some walks that will go through the forest and they'll be teaching folks some phrases about the Forest in sign language."
The event is Saturday (Sept. 16) at Pinecrest Lake off Highway 108 on the Summit Ranger District. The festivities are taking place on the south end fishing pier beginning at 11 a.m. For additional information call the district at 209-965-3434.