Plan To Move Up CA Presidential Primary Gaining Support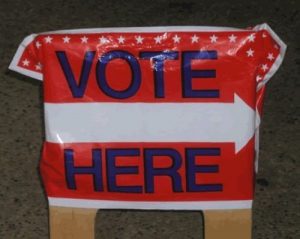 Election Sign

View Photos
Sonora, CA — It is looking more likely that the 2020 California presidential primary will be the first Tuesday of March, instead of the traditional spot in June.
The first Tuesday in March is traditionally referred to as "Super Tuesday," when 10 other states hold primaries. Come June, during many election years, it is already known whom the leading parties candidates will be, giving the Golden State minimal influence on the selection process.
California experimented in moving up its presidential primary to February in 2008, and experienced its highest voter turnout since 1980, according to elections officials. However, there were complaints because the state's primary election for other offices was held in June, creating double the costs. SB 568, which just passed in the Senate, calls for moving the state's primary to March during just presidential years, to eliminate the need for two elections. Lawmakers have named SB 568 the "Prime Time Primary" bill.
Ahead of the bill heading to the Assembly next week, Democratic Assembly Speaker Pro Tempore Kevin Mullin announces that he has signed on to be a co-author of the bill, joining Democratic Senator Ricardo Lara. Mullin says, "By combining our efforts on SB 568, we have a great opportunity to make sure that our voters have a more prominent voice at a time when candidates are first being tested for national strength and viability."
California's top election official, Secretary of State Alex Padilla, is also backing the legislation.