Cuts To Tuolumne County's Meals On Wheels Program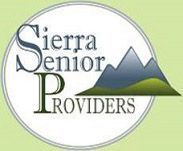 Sierra Senior Providers

View Photos
Sonora, CA — The local Meals on Wheels program is being scaled back in Tuolumne County due to a reduction in federal funding.
Some of the money for Meals on Wheels traditionally comes from Community Development Block grants, which local cities and counties have the ability to spend as they so choose. That funding has been on the chopping block in Washington, DC as part of cuts to the federal Department of Housing and Urban Development (HUD).
Sierra Senior Providers, a local non-profit, runs the Meals On Wheels program in Tuolumne County. CEO Leon Casas told the Tuolumne County Supervisors yesterday that meals will now only be delivered four days a week instead of five. The congregate meal program at the Senior Center on Greenley Road will reduce its hot meals to four days a week. The Groveland congregate meal program will reduce its services from two days a week to one day.
Sierra Senior Providers will also begin furloughing staff by five hours per week, and there will be a 20-percent reduction to the transportation program. Casas also stressed the importance of the upcoming August 26th "Meals and Wheels for Meals on Wheels" fundraiser at Railtown 1897.
The Board President of Sierra Senior Providers, Sharon Mele, has written a letter detailing more of the challenges at hand, changes to services, and ways the community can donate.
You can read the full letter by clicking here.