Democratic Candidates Campaign In Twain Harte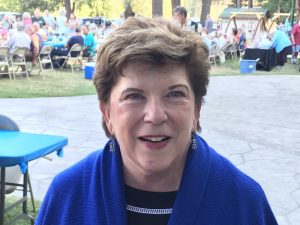 Delaine Eastin

View Photos
Twain Harte, CA — Five Democratic candidates for office campaigned in Twain Harte's Eproson Park last night.
It was part of a fundraising dinner put on by the Tuolumne County Democratic Central Committee.
There was one candidate for Governor, former state Assemblymember Delaine Eastin who later went on to become California's Superintendent of Schools. She notes that during her two terms as the top education official, the state's per-pupil spending went from 47th in the nation to 27th, but she was disappointed to see school spending cut during the recent recession.
Her top priorities include education, as well as creating a new comprehensive water plan, placing a ban on fracking, and moving towards a single payer healthcare system. Grading the current Governor, Jerry Brown, she says, "I think Jerry has done a lot of good. I will give him high marks in terms of things like cap and trade, the environment, and responsible fiscal matters. His weakest suit is probably education. He simply has not focused on it enough."
She is one of a crowded field of high profile candidates jumping into the Governor's race. Others include Lt. Governor Gavin Newsom, State Treasurer John Chiang, former Los Angeles Mayor Antonio Villaraigosa, Assemblyman Travis Allen and businessman John Cox.
There were four candidates in Twain Harte running for incumbent GOP Congressman Tom McClintock's District Four US House seat.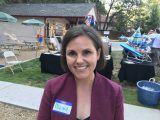 Regina Bateson resides in Roseville and is a former Foreign Service Officer for the US Department of State. She is currently an assistant professor of political science. Bateson has a BA from Stanford University and a PhD from Yale.  She says, "I'm focused on three top issues, which are jobs and the economy, affordable healthcare, and protecting our great outdoors."
She argues that Congressman McClintock has not done enough to bring rural broadband internet funding to region, and also criticizes his past lack of support for a Yosemite Visitors Center in the town of Mariposa. She adds that she will "stand up for science and the environment."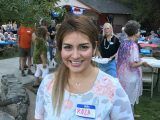 Roza Calderon's family fled El Salvador and she arrived in the United States as a refugee at the age of two. She grew up in the community of Lincoln and went on to become a geoscientist. She says, "Everything that is happening right now, the state of affairs we are in (Washington, DC), is not normal. My mother and my family instilled the American Dream into me, and it is something that I have stood by, and am a firm believer in, and it is something that I feel is slipping away from everyone right now."
She notes that climate change, and its impact on tree mortality, is another issues she is focused on, as well as immigration policies.
Calderon has also worked as a contractor with federal and state agencies in geospatial science, and intelligence, on environmental, energy, agriculture and defense projects.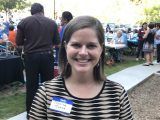 Jessica Morse grew up hiking and camping across the district. She is a national security strategist with over a decade of service with the Defense Department, State Department and USAID, including over a year serving in Iraq. She holds a Master's Degree from Princeton University where she focused on nuclear non-proliferation.
Also citing issues like a lack of broadband infrastructure and high tree mortality, she says, "I feel our district has been left behind. It is time that we have real action, and solution oriented representatives."
She criticizes Congressman McClintock's role in the 2013 government shutdown. Following a recent tour of the Butte Fire footprint, she also feels more funding should go towards fire prevention, specifically the creation of additional firebreaks near foothill communities.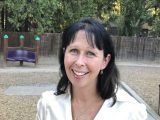 Rochelle Wilcox of Roseville is a first amendment lawyer who has represented media companies for the past 20 years. She has participated in a dozen cases that have gone before the California Supreme Court.
Wilcox says her major concern is the "economic trajectory of the country" and losing the middle class. She notes that millennials who are graduating from college are struggling to get into the workforce.
"I'm concerned that all of the wealth in the country is going to the top one-percent, and there is less money circulating in the communities. In many ways…that is what got me into the race."
An issue she strongly disagrees with Congressman McClintock on is healthcare, adding that "healthcare should be a right."
The 2018 primary election is just under 10 months away.