Yosemite National Park Receives $17 Million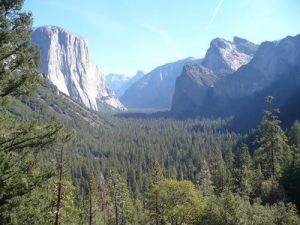 Yosemite Valley

View Photo
Yosemite, CA– Yosemite National Park is set to receive a significant boost with $17 million in total support from the nonprofit Yosemite Conservancy in 2023. The funds will be utilized to restore trails and ecosystems, advance scientific and historical research, safeguard wildlife, and enhance visitor experiences within the park.
Yosemite National Park Superintendent Cicely Muldoon emphasized the crucial role of philanthropy in supporting national parks and credited the Yosemite Conservancy, the nation's first friends' group, for its century-long partnership. Muldoon highlighted the positive impact of their collaboration, which has facilitated access to iconic landmarks, funded research for the preservation of endangered species, and enhanced visitor experiences. She expressed enthusiasm for the future and the joint efforts to ensure Yosemite's preservation for generations to come.
Yosemite Conservancy President Frank Dean recognized the essential role of donors in funding priority projects within the park. He emphasized the significance of protecting Yosemite's natural treasures, particularly considering the awe-inspiring water flows and the park's status as an irreplaceable global gem.
This year, approximately 50 projects, programs, and services will benefit from the grants. Among them are initiatives to improve safety on the popular Mist Trail, investigate threats to giant sequoias, and conduct research on declining populations of park salamanders, bats, and Pacific fishers.
Dean stressed the need for upgrades on the Mist Trail, frequented by an average of 3,000 hikers daily. Recognized as one of the most spectacular and popular trails in the entire National Parks system, the Mist Trail offers views of Vernal Fall, Glacier Point, Nevada Fall, and Half Dome. The planned improvements include trail enhancements, new signage for safety and navigation, improved viewing areas below Vernal Falls, elevating Tribal perspectives, footbridge additions, and enhanced accessibility within the greater Happy Isles trail system.
The grants will also support the park's Junior Ranger programming, the renowned "Ask a Climber" program and the documentation of Chinese-American history within the park.
Dean highlighted that 2023 will witness the completion of significant visitor improvement projects funded by the Conservancy. In the coming month, a new Welcome Center will open in Yosemite Valley, while later in the year, access will be restored to the area surrounding the 620-foot Bridalveil Fall. Extensive improvements to trails, viewing areas, parking, and visitor amenities have been made to enhance the visitor experience.