Man Assaulted With Marijuana Bong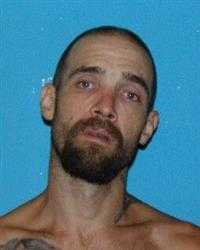 Matthew Carlile, TCSO Booking Photo

View Photos
Sonora, CA — A suspect who allegedly injured a man with an oddly chosen weapon has been charged with assault and assigned a $40,000 bail.
According to Tuolumne County Sheriff's spokesperson Sgt. Andrea Benson, deputies were dispatched to a reported stabbing on Four Wheel Drive Road in Columbia late last night.
Upon arrival however, she says they determined that the victim sustained the injuries after a glass marijuana bong thrown at his face shattered upon impact and cut the arm that he had raised to protect himself. While he refused medical attention, he and several witnesses, reported that 36-year-old Matthew Carlile was the assailant.
"Carlile had gone to the victim's residence to speak with his girlfriend or perhaps it could have been an ex-girlfriend — we do not know for sure," Sgt. Benson explains. "A verbal argument ensued and Carlile was told to leave.  Carlile was pushed by the victim and Carlile responded by throwing the dangerous object at the man."
Later located at his residence, Carlile was subsequently arrested for assault with a weapon causing injury.