A Distinction Californians Would Rather Not Have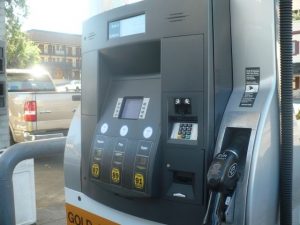 Stock Photo Gas pump

View Photos
Sonora, CA – Pump prices in the state took the title of highest in the nation for a short time this week, while ironically California's gas costs went down.
California's average price for gasoline fell by nearly four cents this week as demand for fuel continued to drop in the aftermath of the state's record-setting Memorial Day travel weekend. Despite the decrease, the state briefly overtook Hawaii to reclaim the infamous distinction. On Monday, Californians were paying an average of $3.05 for a gallon of unleaded regular gas, slightly more than Hawaii's average price of $3.046, according to AAA. It was short lived as by Tuesday afternoon the title reverted back to the islands where the average gallon of gas reached $3.06 per gallon.
However, Northern California beat Hawaii with an average pump price of $3.09 per gallon and Bay Area drivers at $3.14. Of the stations in Northern California cities surveyed by AAA, South Lake Tahoe drivers were paying an average of $3.27 at the pump, the highest prices in the region.
"California is leading the nation in gas prices again because demand for gasoline on the West Coast is still very high, due to the region's strong economy, and people are willing to spend their money on travel," said AAA Northern California spokesman Mike Blasky. "Until supply catches up with demand, or until that demand levels off, prices on the West Coast will remain higher," Blasky said.
Hawaii and California are the only two states currently paying more than $3 at the pump. Although California's gas tax hike won't be fully implemented until November, California drivers may see a minor increase at the pump next month as the state raises its excise tax rate for gasoline by 1.9 cents to 29.7 cents a gallon. Retailers can begin charging the higher excise tax in July.
To find the current gas prices in the Mother Lode Click here.