Jobless Rate Continues To Fall In State And Mother Lode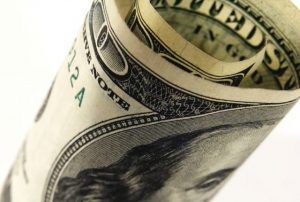 Money

View Photos
Sonora, CA –California's unemployment rate fell to 4.7 percent in May, a dip from 4.8 percent a month earlier. On Friday, the state Employment Development Department reported that last month's figure tied the record low from November-December in 2000. Last year May's unemployment rate was 5.5 percent.
The Mother Lode followed suit with Tuolumne County's rate declining to 4.7 percent last month from 5.4 percent in April. In Calaveras County, the rate inched down from 4.7 percent in April to 4.3 percent last month.
Government employment posted the largest jobs increase, with a gain of 12,300, followed by information at 9,600. Leisure and hospitality had the largest jobs decline, down 9,700, followed by professional and business services, dropping by 1,700, and mining and logging, dipped by 400.
Colusa County had the highest unemployment rate at 16 percent and San Mateo County had the lowest at 2.5 percent, which was lower than the states and nations. The U.S. jobless rate decreased 0.1 percentage point in April to 4.4 percent, with employers adding 211,000 nonfarm payroll jobs nationwide.