Runner Rails Against Legislation To Strip BOE Authority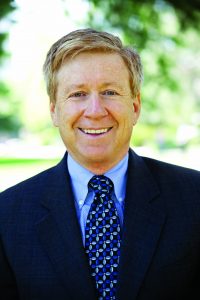 George C. Runner,

View Photos
Sacramento, CA — The Mother Lode region's Board of Equalization (BOE) Vice Chair George Runner argues this week's passage by the state legislature to strip authority from the board is "rushed legislation" that is unfair to taxpayers.
The push to reform the duties of the public agency that oversees tax administration and fee collections came from State Controller Betty T. Yee, a former member of the board. As reported here in March, Yee is recommending that the BOE be relieved of their tax administration, audit, and compliance functions in order to focus on their appellate duties. She announced that proposal after a California Department of Finance evaluation revealed a misallocation of $47.8 million in sales tax revenue as well as accounting and administrative control deficiencies. This week the State Senate and Assembly agreed and passed AB 102 the "Taxpayer Transparency and Fairness Act of 2017."  Runner contends, "Contrary to its misleading title, this rushed legislation is neither fair to taxpayers, nor transparent to the public." He argues, "By gutting the power of elected representatives, this bill leaves taxpayers defenseless against a revenue-hungry and powerful state bureaucracy that's unaccountable to the public."
The bill's passage creates two new government agencies, the California Department of Tax and Fee Administration and the Office of Tax Appeals, to take over many of the BOE's previous duties effective July 1st.