Mountain Counties Water Leader: Drain the Swamp, Not The Sierra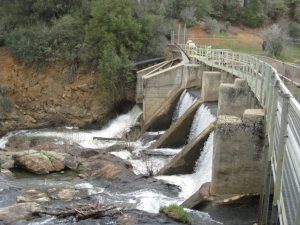 Phoenix Lake Dam

View Photos
John Kingsbury, Executive Director of Mountain Counties Water Resources Association, calls for the goals of the Delta Stewardship Council to take into account the rural use of water before it gets to the Delta. Kingsbury states, "The Delta Stewardship Council was created in a packet of 2009 state legislation to achieve the state mandated coequal goals for the Delta." The two equal goals of providing a more reliable water supply for California and protecting, restoring, and enhancing the Delta ecosystem are defined in CA Water Code §85054.
Kingsbury states he does not support and is opposed to; "taking water from one ecological region to meet the environmental needs of another." He notes, "The Sierra Nevada watershed is what is referred to in the Delta as the "Secondary Zone"" that is needed and used by rural watershed communities "that live, work, recreate and utilize the water before it continues downstream."
Kingsbury asserts that rural communities need a complex integrated water management system to achieve a healthy Delta, watershed and ecosystem, and a reliable water supply for California.
For more details from Kingsbury on the many expectations placed on water managing read his newest blog "Drain the Swamp, not the Sierra" here.
The Mountain Water Resources Association (MWRA) is a non-profit organization that advocates on behalf of water agencies in the Sierra Nevada foothills. Members include local water districts like the Tuolumne Utilities District, Twain Harte Community Services District, Calaveras County Water District and the Amador Water Agency.