Pool Station Road, Other County Routes To Experience Travel Delays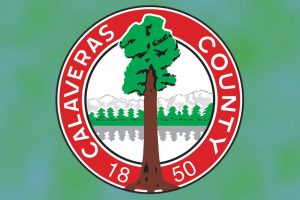 Calaveras County Seal

View Photos
San Andreas, CA – Public works officials are giving a heads up about some major traffic snarls due to roadwork during the coming week across Calaveras County.
Motorists planning to use Pool Station Road, a major though narrow and curvy two-lane byway that connects Highways 49 and 4, will for the second week experience major delays Monday through Thursday. Locals and travelers accessing it should take extra caution while minding the numerous trucks, heavy equipment and roadway repair material loadouts taking up limited space as crews grind and pave various portions all along the road.
Other county-maintained roads in Vallecito on Tuesday and Wednesday may experience minor delays where patching activities are going on. Thursday and Friday, those crews will be concentrating in the Copperopolis area. Momentary traffic waits are possible every weekday as various roads in Arnold are attended to by a brushing crew.
Throughout the county striping is underway in various areas. In the Butte Fire burn scar, hazard tree removal may create delays along Railroad Flat, Doster, Avenue A, Sheep Ranch, Fricot City and Jesus Maria roads. Bridgework is scheduled at Railroad Flat and Wharrengard roads.
Road closures that remain in effect are Hawver Road between Victory Lane and Jesus Maria Road; Blagen Road at Main Street; Gwin Mine Road, Murphys Drive and Paloma Road.