Burn Permits On Restricted Hours Beginning June 6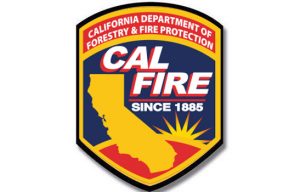 CAL Fire Logo

View Photos
Sonora, CA — CAL Fire officials announce that effective Tuesday at 8 a.m. burn hours will be limited to between 7 p.m. and 8 a.m. Remember valid burn permits are needed to ignite pile fires on permissive burn days.
This change to permissive burns comes as the fire season gets off to a concerning start, as CAL Fire points to several debris pile escapes in Tuolumne and Calaveras counties in recent weeks due to landowners either not following the terms of their permit or burning without a permit.
CAL Fire officials emphasize that those planning on burning debris on their property are legally responsible to check burn day status. This can be found on the homepage of myMotherLode.com. Anyone who allows fire to escape their control is subject to criminal and civil penalties. So paying close attention to all burn requirements and adhering to the terms and conditions within one's permit and the restricted time schedule are both essential. Maintaining safe residential pile burning of forest residue is crucial to reducing fire hazards, according to Unit Chief Josh White, who adds, "We strive to allow burning as long as possible; however, due to lower humidity levels and higher temperatures, conditions dictate we must limit burning to evening hours."
As a helpful reminder, CAL Fire shares the following pile burning requirements:
• Only dry, natural vegetative material such as leaves, pine needles and tree trimmings may be burned.
• The burning of trash, painted wood or other debris is not allowed.
• Do NOT burn on windy days.
• Piles shall be no larger than four feet in diameter and in height.
• Clear a 10-foot diameter down to bare soil around your piles.
• Have a shovel and a water source nearby.
• An adult is required to be in attendance of the fire at all times.