Single Payer Healthcare Passes Before Senate Deadline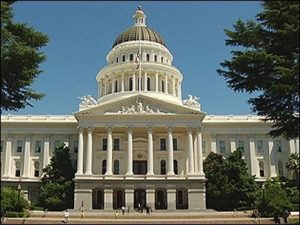 California Statehouse

View Photos
Sacramento, CA — With a big deadline approaching, the California Senate passed through a bill that would create a single-payer healthcare system.
Bills must pass in the legislative branch they originate by this week in order to stay alive this session. The Associated Press reports that proponents acknowledge the bill is not ready to implement, because it is unclear how the $400-billion plan would be funded. It would essentially replace insurance companies with a system of government paid healthcare for all California residents.
Lead bill author, Democratic Senator Ricardo Lara, stated, "Despite the incredible progress California has made, millions still do not have the access to health insurance and millions more can't afford the high deductibles and copays and often forgo care."
Senate Bill 562 passed 23-14 and now moves to the Assembly. Many Republicans are arguing that it would require a major tax hike. District 8 Senator Tom Berryhill, who represents the Mother Lode, was one of the opposition speakers on the Senate floor. He stated, "If we cut every single program and expense from the state budget and redirected that money to this bill, SB-562, we wouldn't even cover half of the estimated $400-billion price tag."
Berryhill also stated he is very concerned about trusting the government to run the state's healthcare system.
Proponents noted that California has an estimated 2.7 million residents uninsured, about seven percent of the population. Governor Jerry Brown has not indicated whether he would sign SB 562.