Update: School-related Social Media Threat Sent Through Hacked Account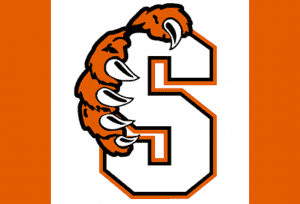 Summerville Bears logo

View Photos
Update at 3:08 p.m.: Sheriff's officials say they have concluded interviews and have identified the student responsible for sending social media messages that included a nonspecific threat to a school earlier today.
"There was no credible threat to students or staff and the messages were deemed a prank," Tuolumne County Sheriff's spokesperson Sgt. Andrea Benson states. "A report was taken and referred to the Tuolumne County Probation Department for review and school officials will be looking at possible discipline."
She adds, "We urge parents to monitor your children's social media accounts. Emphasize that incidents such as these are very serious and not to be taken as a joke. Explain the repercussions of making threats to others whether it be verbal or through a social media platform. The Tuolumne County Sheriff's Office and school administrators are committed to keeping all students and staff safe. Please reach out to us if you have any questions or concerns regarding social media and your child."
Original Post at 3:01 p.m.: Sonora, CA — Tuolumne County Sheriff's officials say they are actively investigating a possible social media threat to a school.
According to spokesperson Sgt. Andrea Benson, her office was informed by Summerville Union High School District administrators about an Instagram posting that mentioned someone doing harm at an unnamed school, also including within the thread other sexual and racial content.
This afternoon, District Superintendent Robert Griffith shares with Clarke Broadcasting, "[The threat] did not name any schools but was popping up in our community of students and upon further investigation we found that one of our student's accounts had been hacked, which has led to a further investigation as to who may have hacked it and to get to the bottom of that…while there was no specific threat, when we get any kind of information like this we take it very seriously and we are going to investigate it until we can come up with some kind of conclusion."
Asked to comment on increasing occurrences of such incidents, Griffith simply states, "The use of social media is accessible to everyone, and some of those who are least prepared to filter out what they might say are the greatest users…and we have to take them seriously in every case." He adds, "Often what I see is that students imagine that only their friends are receiving certain information — without the idea that once you put anything on any kind of social media it is likely to have a much wider footprint and in fact can go worldwide."
Besides cautioning parents to monitor what their kids are doing on social media — where idle words might, as in this case, turn out to create a pretty large disruption — Griffith points out that while the campus was not impacted, the incident largely occupied three administrators and two sheriff's deputies for the day, resulting in a lot of time and cost to the school and the community. Asked what potential punishment that one or multiple culprits might face once caught, he replies, "Any student that disrupts school to this level is at least going to be suspended and potentially considered for expulsion."