Update: Sonora CHP ID's Unknown Victim In Holiday Traffic Fatality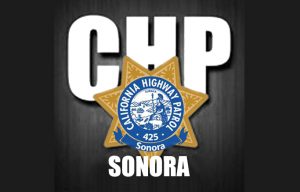 CHP Sonora

View Photos
Update at 6:45 p.m:  The victim of a horrific crash late Monday night has been released by CHP.
He is 24-year-old Joseph Warren Barry, a San Jose resident who had most recently been residing in the Twain Harte community.
Original Post at 3:30 p.m.: Sonora, CA — The CHP Sonora Unit sadly shares that two traffic fatalities occurred as the holiday weekend was winding up, one of which involved a fiery crash.
About five minutes before Maximum Enforcement period ended on Monday at midnight, a 2005 Chevy Silverado registered out of San Jose was involved in a horrific solo accident on Highway 108 east of Argyle Road. As CHP spokesperson Officer Faustino Pulido recounts, "For unknown reasons, the vehicle drifted to the right and headed off the road — and then crashed through fiberglass reflective marker and branches before hitting a large oak tree. A fire started within and subsequently engulfed the vehicle in flames. The solo occupant was pronounced deceased at the scene."
He further states that emergency personnel conducted one-way traffic control for about two-and-a-half-hours following the incident, enabling firefighters to extinguish the flames and remove the vehicle from where it landed — and that the deceased person's identity is still being investigated.
Groveland Man Dies On Old Priest Grade
Officer Pulido adds that on Monday around 4:30 p.m. Charles Marchand, a Groveland resident, perished at the bottom of Old Priest Grade following a two-vehicle crash involving two tourists.
He had been driving a Ford Ranger pickup down the grade at the same time Jacob Lanigan of Australia was traveling up in a Hyundai Sonata with Katie-Anne Slater of New Zealand his sole passenger. The pickup reportedly crossed over the double yellow lines and collided head on with the Hyundai. Marchand, who was not wearing a seatbelt, died at the scene.
The driver of the sedan reportedly suffered minor injuries. His passenger, complaining of severe back and neck pains, was flown to Doctors Hospital. While alcohol is not suspected the crash is still under investigation.