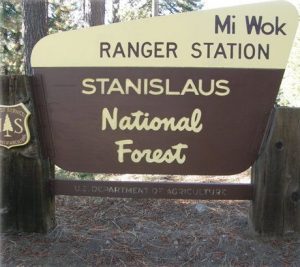 Mi-Wok Ranger Station - Stanislaus National Forest

View Photos
Long Barn, CA — Stanislaus National Forest Officials report Cal Fire is getting inundated with calls alerting them to a fire in the Long Barn area.
Forest Service spokesperson Diana Fredlund says it is not a wildfire, "It is expected. It's a prescribed burn." Fredlund adds, "Mainly we're trying to improve the forest and reduce some of the fire hazard and that is why they are seeing the smoke."
The forest service ignited a 20 acre prescribed burn on the Mi-Wok Ranger District Wednesday morning and that sparked a fire storm of calls to Cal Fire that have not let up, according to Fredlund.  The burn is expected to be completed later this afternoon and she updates, "There won't be any other fires before the holiday weekend. This is the only one this week. We do appreciate everybody keeping an eye out and letting us know, thanks a bunch!
Smoke will continue to be visible in the skies from Highway 108 and nearby communities.